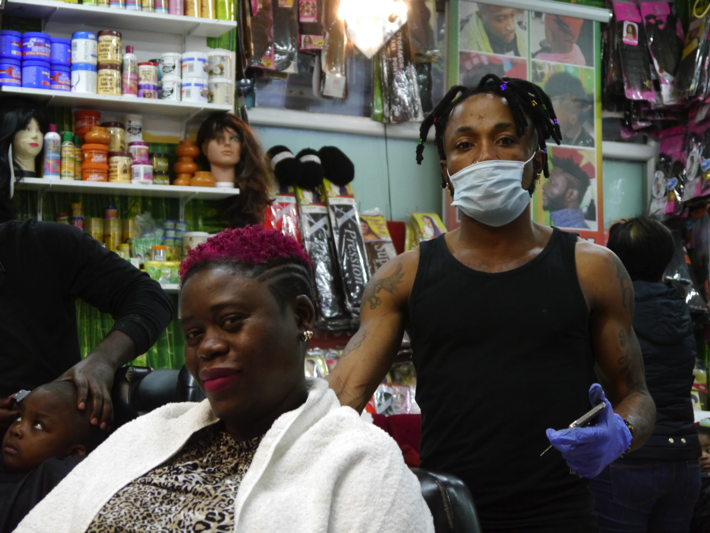 Willy Fashion
Willy Fashion Friseur, Tattoo, Piercing African Haircut Style and Design in Berlin Wedding. Lounge area, drinks, music and video in a friendly atmosphere.
Hello to you!
- Hamman or sauna (Hamman ou sauna)
- Scrubbing (Gommage)
- Face care (Soins de visage)
- Pedicure (Pédicure)
- Men's hairdressing (Coiffure homme)
- Weaving (Tissage)
- Closure (Closure)
- Front Lace (Lace Frontale)
- Dyeing (Teinture)
- Laying of nails (Pose d'ongles)
- Resin (Résine)
- UV Gel (Gel UV)
- Tattoo (Tatouage)
- Piercing (Piercing)
- Aesthetic hairdressing training 1 year with certificate of completion of apprenticeship (- Formation esthétique coiffure 1 an avec attestation de fin d'apprentissage).
Thanks again.
Slide 1
Willy Fashion - Open Hours
Monday 10: 00 - 22: 00
Tuesday 10: 00 - 22: 00
Wednesday 10: 00 - 22: 00
Thursday 10: 00 - 22: 00
Friday 10: 00 - 22: 00
Saturday 10: 00 - 22: 00
Sunday closed
Contact Information
Willy Fashion, Seestr.112, 13353 Berlin