Restaurant Savanna Berlin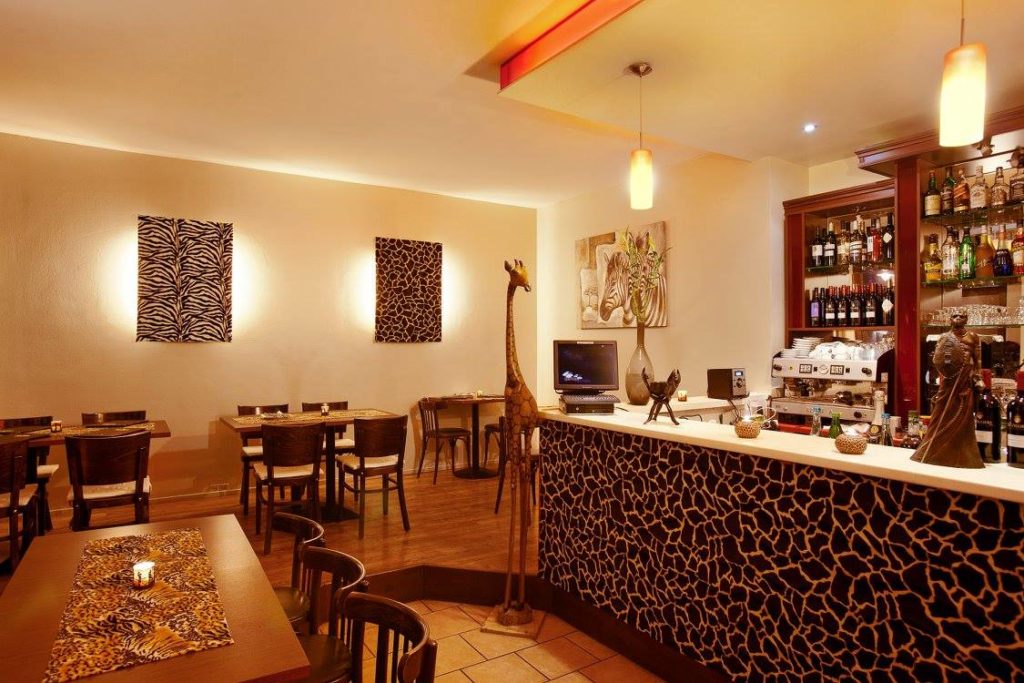 Restaurant Savanna Berlin
The "Savanna" was founded in 2008 by the friendly Gebreselassie family and has been run by the family itself ever since. The Gebreselassis moved from Kassel to Berlin in 2007 and you will soon notice that there are almost no African restaurants in Berlin. They took advantage of this fact and their great interest in African-Eritrean cuisine and opened their first restaurant - the Savanna.
While searching for a suitable location, they soon became aware of the district "Mitte/Prenzlauer Berg", as there were already numerous restaurants / bars / venues to be found here. This district offers for example with the "Kulturbrauerei" around the corner a place where concerts, cinemas, discotheques, galleries, etc. have found an impressive location and are today one of the most famous tourist highlights. But also the historical "Käthe Kollwitz - Platz" around the corner invites you to stroll and discover. So, the right place was found, it could start!
Since then, many Berliners and tourists from all over the world have gotten to know this unique cuisine. You know what chicken, pork or beef tastes like. But what does antelope, ostrich or crocodile meat actually taste like? This is something that many people have been able to enjoy for the first time.
Mo. - So. ab 16:00 geöffnet
Contact Information
Savanna – Sredzkistrasse 26 10 435 Berlin (Prenzlauer Berg) Germany
10 435 Berlin (Prenzlauer Berg) Germany